Take a virtual tour of our space! Explore our rooms and amenities from the comfort of your home. When you're ready, contact us to schedule an in-person tour.
Our private phone booths are designed to cater to the need for privacy and uninterrupted focus in a shared workspace. These booths offer individuals a dedicated space to make confidential calls, conduct video conferences, or enjoy a moment of solitude.

Equipped with comfortable seating, the thoughtfully designed booths create a quiet and secluded environment where members can have uninterrupted conversations or take important calls without any disturbances.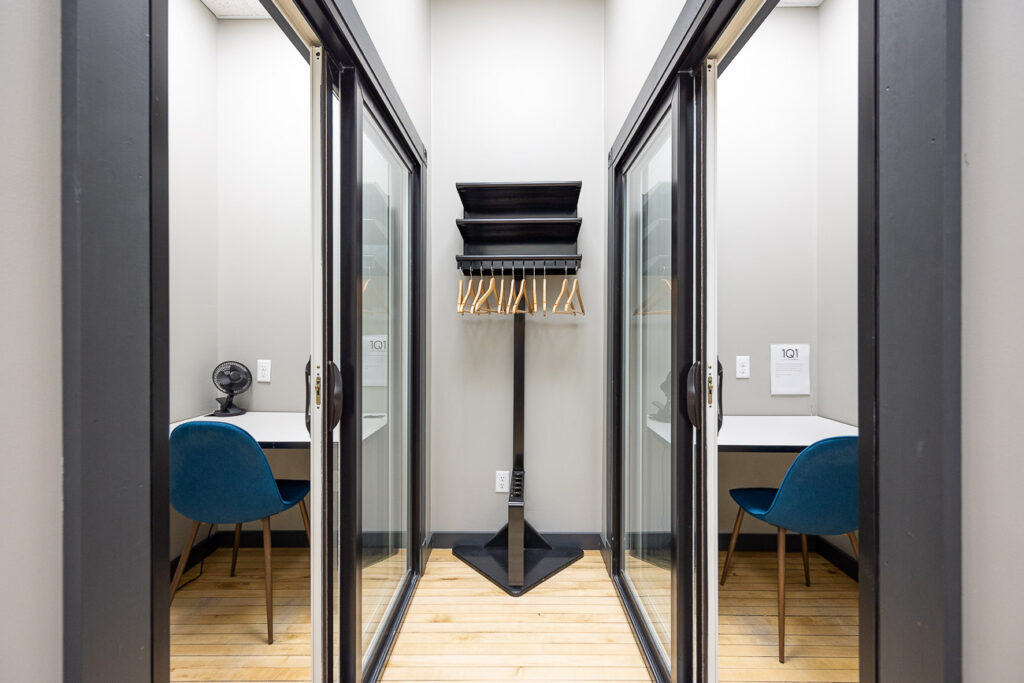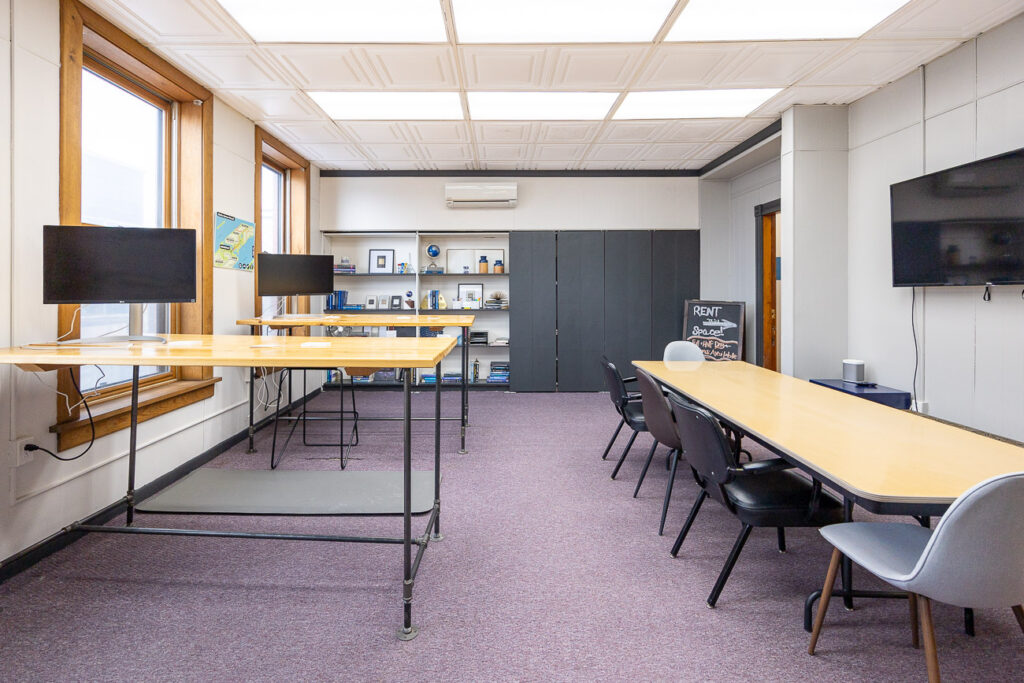 Our seating options are designed to cater to a variety of work preferences and comfort levels. From standing desks to cozy couches, our workspace offers a range of choices for individuals to find their ideal spot.

For those who prefer an active work style, standing desks provide an ergonomic option to stay energized and focused throughout the day. Alternatively, comfortable desk chairs are available for a more traditional seated approach. Additionally, our space includes cozy couches and lounge areas, creating a relaxed and informal atmosphere for collaboration or moments of relaxation.
Members have access to a well-equipped kitchenette that serves as a hub for refreshments and nourishment. Our kitchenette is stocked with a wide variety of snacks, catering to different tastes and dietary preferences. From healthy granola bars and fresh fruits to indulgent treats, there's something for everyone.

In addition, we provide fresh coffee sourced from local roasters, ensuring a delightful and invigorating experience with every cup. Members can enjoy the convenience of grabbing a quick snack or preparing a light meal, fostering a sense of community and well-being within our coworking space.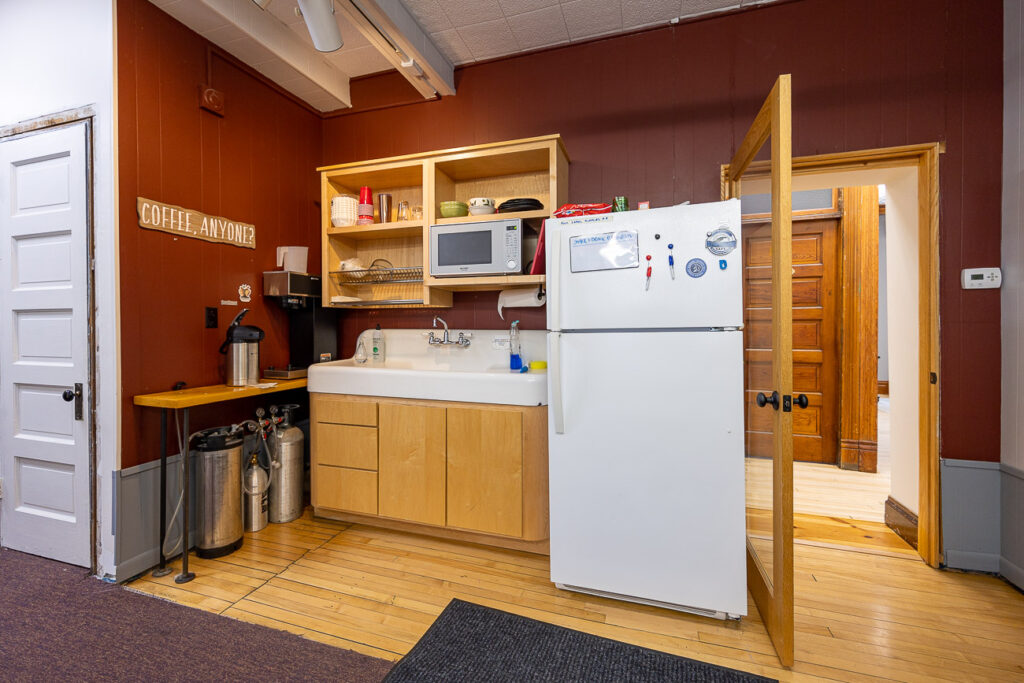 Our conference room can be rented by the hour, or even by the day! The room is equipped with flexible seating, and streaming capability for your hybrid meetings. Enjoy cozy inspiring decor while you are hosting.