Working Together Is Better
Keweenaw based and Keweenaw approved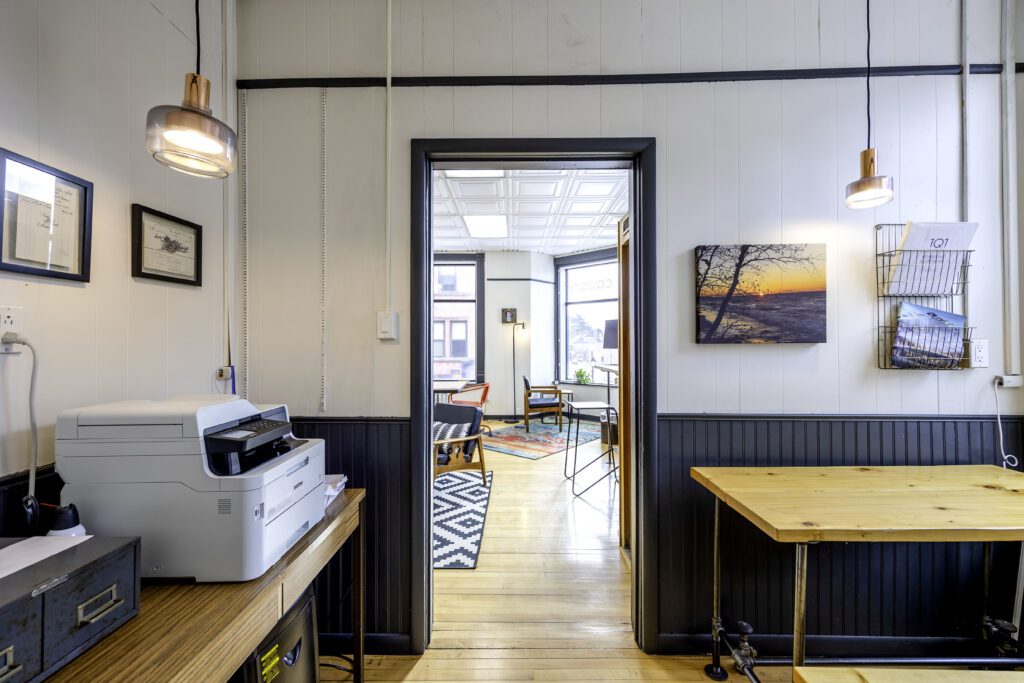 Welcome to our coworking space in the Keweenaw Peninsula! Our community-driven workspace is the perfect place for freelancers, entrepreneurs, small business owners, and remote workers looking for a flexible, professional, and inspiring environment.
From networking happy hours to speaker sessions, we provide opportunities for our members to connect, collaborate, and learn from each other.
10/10 Would co-work again!
I love the vibe of 1Q1. It's a hidden gem. When I am working there, I feel like it's time to get work done.
Great space to work from for the week while my son was at MTU Summer Youth Programs. Lots of different rooms and spaces to work from. All the rooms were comfortable and trendy, internet was spot on, no issues with cell service. Vienna is great to work with and made sure I had everything I needed. Can't wait to come back next year! 15 STARS!
My productivity has increased 3-5x since I have joined 1Q1. Big smiles, access to good internet, well lit rooms, access to the office on the weekends, unlimited coffee and snacks is all I could ever ask for. Everyone is very friendly and accommodating. I have even used the conference room several times and the team is always willing to work with you. Monthly investment has paid itself over several folds.
What sets us apart is our sense of community. Our members come from various industries and backgrounds, but they all share a common goal: to achieve success on their terms. When you surround yourself with like-minded people, you can accomplish great things.